BUY ONLINE
Kitchen Cabinets All Assembled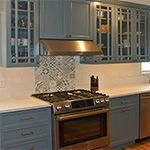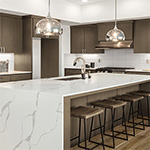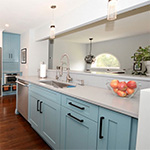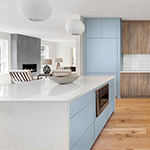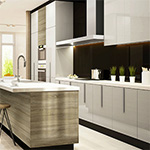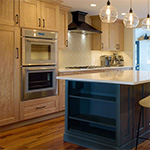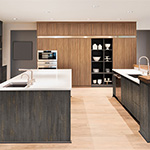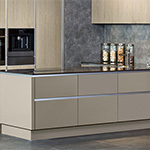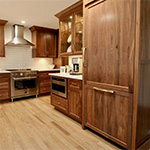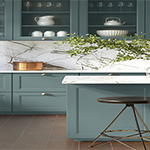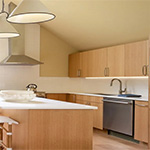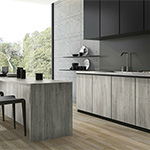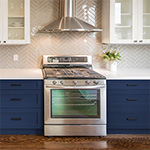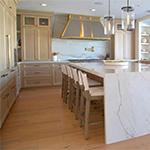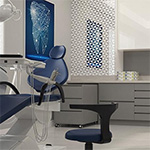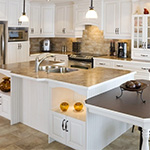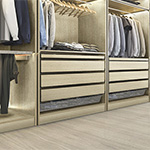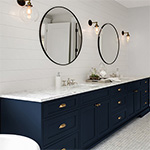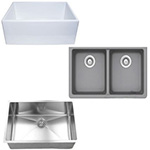 ---
Kitchen Cabinets Doors Collection All Assembled Ready to Install
Prime Kitchen Cabinets is located in Montreal, QC, Canada specializing in the design and manufacture of Kitchen Cabinets with a level of professionalism in addition to its quality of these products and its after-sales service for small and large projects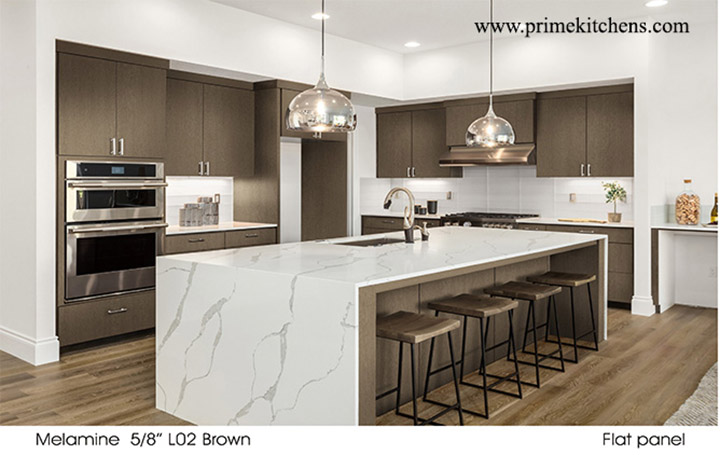 ---
MELAMINE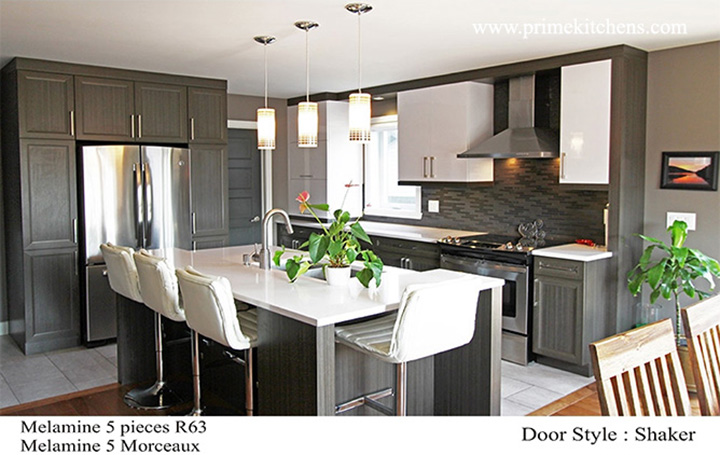 . Available in various finishes
. Good value for money
. Multitude of colours & finishes
. Possible of wood imitation
. Easy to clean
. Good mark resistance ( except for the glossy finish )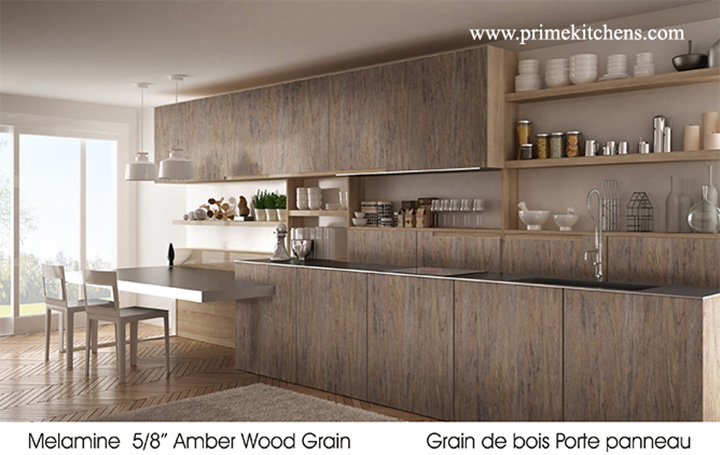 Panels built in one step , Melamine is made of decorative paper & resin glued on a panel of paticle. Thermally Melamine panel also features the latest in trends making this premium colllesction easily ahead of the pack. Perfect for retail, residential and institutional application Thermally fused Melamine can be used alone or can be complemented by 5 Pieces-Doors
---
THERMOFOIL / POLYMER

This material is available in a wide variety of colours, patterns, and finishes. This material can be easily moulded directly to surfaces on which it's applied, therefore, recreating wood-like patterns and panels without joints is a possibility.

Innovate and to develop your own line of custom designed products. With Thermofoil, you have a vast array of models and accessories, as well as lots of finishing options. Matt, Satin and High Gloss finish Your choice! Thermofoil program is offering you the most complete program in its industry. An infinite amount of possibilities for your thermofoil doors, with an exclusive ten-year warranty.
---
POLYESTER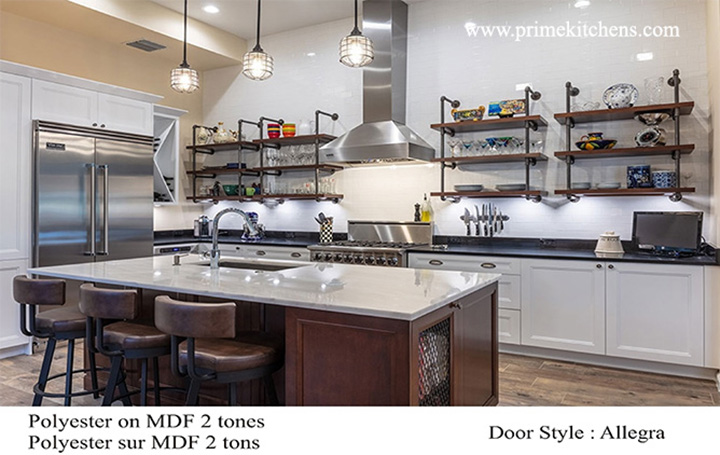 Polyester cabinet doors have a natural colour and texture, one that is similar to wood. Moreover, this material is perfectly suited for cabinet doors with mouldings. It's scratch- and heat-resistant, and easy to maintain.

The 5-piece Polyester kitchen cabinet doors bear the signature of a job well done and bring distinction to any interior. Polyester doors are made of quality melamine and polyester components and are available in a variety of trendy colours.
---
WOOD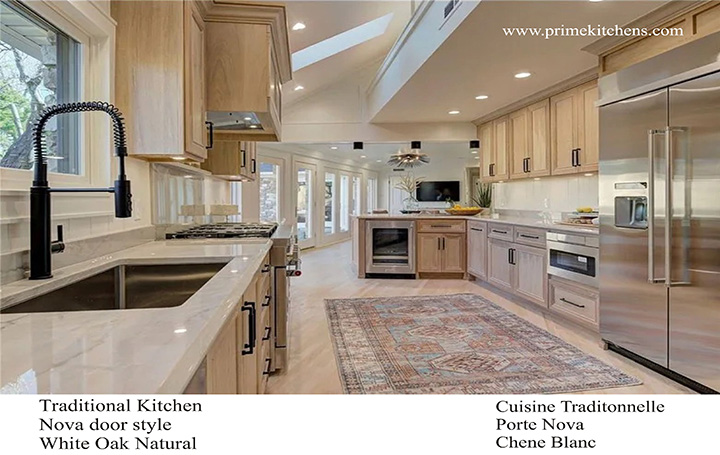 Light wood kitchen cabinets are surging in popularity as homeowners want to break away from While dark woods were all the rage in the early 2000s, light-colored wood tones have now taken over. The most common light wood cabinet materials are maple, and white oak. Unfortunately, these materials are typically more expensive than traditional plywood cabinets. To achieve this look on a budget, try a two -tone design that combines traditional painted cabinets with wood cabinetry. As you see from our inspirations below, we love mixing white and light wood cabinets for a bright and airy

Prime Kitchen offers a wide range of wood doors and components. With us, you can be sure to have a door adapted to your needs and a generous choice of mouldings and accessories (such as baseboards, casings, wine racks and more). Premium wood category doors are available, as well as standard, in a dozen species such as Maple , Oak , Cherry , Walnut , White Oak attached with a variety of Stain colors
---
MDF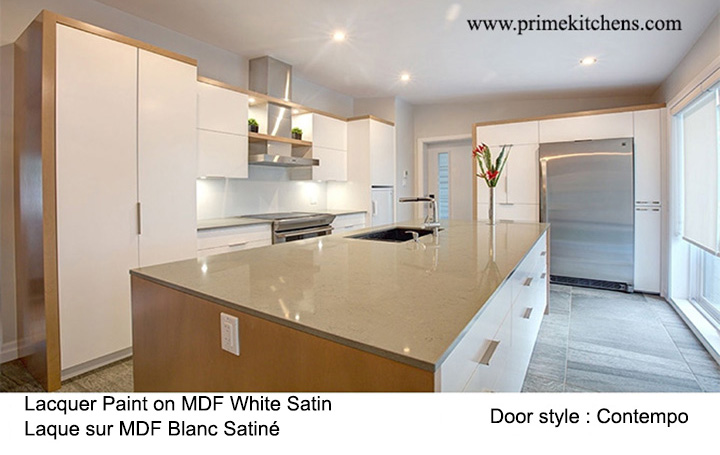 Prime Kitchen Cabinets offer you a large Collection such Traditional , Classic , Contemporary and Modern Doors style Finish : however, the smooth, grainless surface of MDF makes it the perfect base for paint Satin finishes Lacquer paint are available on all the doors style but High Gloss available only on Slab doors We have a variety of Standard lacquer paint colors We also offer Custom color paint

MDF is an engineered product made from soft and hardwood residuals (such as sawdust) and is held together by glue or resins. The materials and production process make MDF much heavier than most woods but also give it a smooth surface that is perfect for painted cabinets. Medium-density fiberboard is an affordable alternative to planning to paint your cabinets, MDF may be a better solid wood cabinets like cherry, oak, or maple. If you're alternative than wood
---